Focus lens
You want to manufacture a focus lens? Use the services of PO.DE.O, your specialist in precision optics and optical laser.
Focus lens for laser
A focus lens is used to concentrate the laser beam cutting of outbreak. To obtain a good transmission quality, these focusing lenses are usually made of ZnSe. The transmission range of Zinc Selenide can range from 0.6 to 20 microns, which is why we found both in the optical and infrared optical lasers.
To optimize the quality of your focusing lens, PO.DE.O going to apply an anti-reflection coating with an incidence of 0° on 2 sides. We attach great importance to the percentage absorption of treatment: it will prevent the heating of the focus lens and ensure, depending on the laser power, good cutting quality.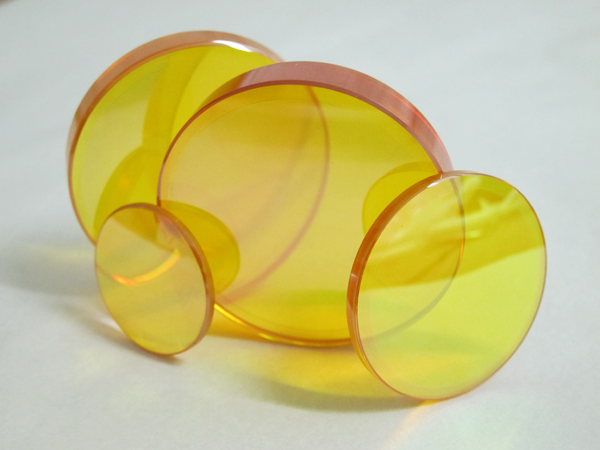 Manufacturer of focus lenses
PO.DE.O is a company specializing in the manufacture of precision optical in France. Outcome of authoritative company in the market, his team has a long experience in manufacturing and polishing of optical precision such as focus lenses. Each of our manufacturing process is carried out under ISO process 100% inspected to offer you the highest quality.
For manufacture your focus lens, PO.DE.O offers two types of treatment. You can choose between a standard treatment to ensure a rate of less than 0.20% absorption and a "low absorption" treatment less than 0.15%. Please note that our treatments are not radioactive as they do not contain fluoride thorium.
Contact us now for the manufacture of your focus lenses!
Focus Lens. See also: ZnSe lenses, spherical lens manufacture, cylindrical lens manufacturing, laser reflector mirror, polarizing mirror laser